About Lifes Reflections & Jan Lindgren

Have Fun . . . Shaking the Family Tree!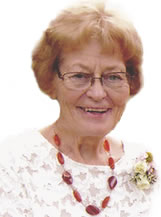 About the Founder, Jan Lindgren
Jan Lindgren is the founder of Life's Reflections.  She began audio-recording family memories in 1982 when her mother was quite ill. Jan realized there were many things about her family she did not know and never would unless she asked her mother the right questions. After her mother passed away, Jan continued to interview relatives and close family friends. She continued to learn more about her heritage from each recording session. She started the business, "Life's Reflections" and has been interviewing and audio recording people ever since. Knowing that she could not interview everyone – she came up with the D.I.Y. or Do It Yourself  Life's Reflections Memories Booklet so that anyone interested in preserving family memories would have the tools to do so with ease.
Jan is a former elementary school teacher. She resides in Wheat Ridge, Colorado. Jan has four grown children and 10 grandchildren. She earned both her Bachelors Degree and her Masters from the University of Colorado.  She is a member of the Colorado Historical Society and the Lakewood and San Luis Valley Historical Societies.  Until recently, Jan was an adjunct instructor for Adams State College as well as working for the History Center of Fremont County, interviewing local persons about civic history.  Jan is also a member of the Custer County Historical Society, and a number of local business, networking, and community organizations.
Tags: about us, Lifes Reflections